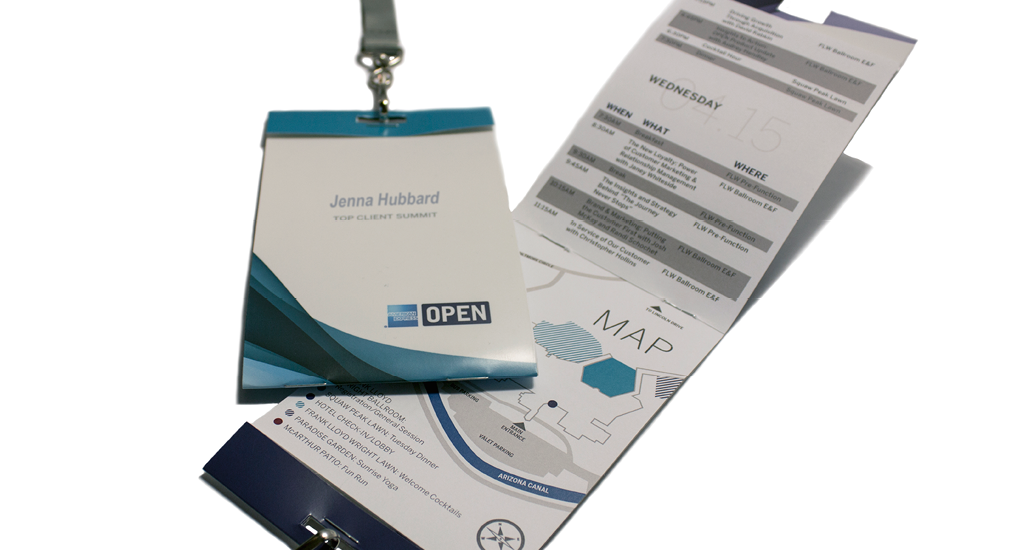 AMERICAN EXPRESS
TOP CLIENT SUMMIT
ZinePak partnered with American Express to create name badge booklets for an internal employee summit. The name badges were color-coordinated to differentiate four groups. Each name tag included a booklet with important conference information, such as daily schedules, a map, and a fun icebreaker activity. This innovative solution combined conference credentials and agendas into one convenient, informative item.
Client: American Express
 
IF YOU LIKED THAT, YOU'LL LOVE THESE...